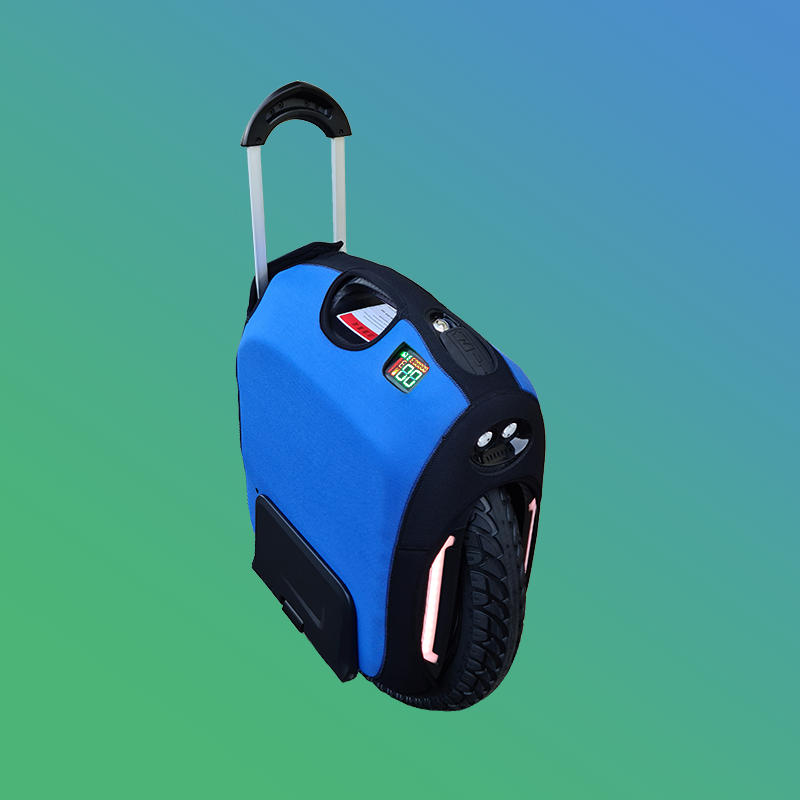  
GW RS19 EUC Bodyguard
Tax excluded
Usually ships within 1-2 working days.
The first premium electric unicycle protective cover, the EUC Bodyguard is tailored to fit your EUC like a glove - retaining the awesome look of your wheel but adding a significant layer of protection to maintain the value of your prized electric unicycle!
Manufactured from reinforced neoprene, then flat-locked and bound for maximum strength the EUC Bodyguard is the only product available that will protect your wheel from both scratches and impacts (within reason).
Note 1: International sales of the EUC Bodyguard will not be required to pay GST, local taxes may be required to be paid by the purchaser before delivery is completed.
Available as standard with black or coloured side panels. Contact us if you would like a variation to this...
Regardless of how long you have been riding, sooner or later every rider will fall. And whether your wheel is "completely pristine" or "extremely well-loved" this is the best way to protect your investment from as much damage as possible.
Tailored for the Gotway RS19, this EUC Bodyguard maintains the solid lines and features of your wheel without compromise;
  •  Easy fitting and removal whenever required
  •  Quick-fastening for simplicity and security
  •  Extra-reinforced neoprene (front, back and top)
  •  Cut-outs for the charging port and lights
  •  Speaker hole cut-outs for improved sound
  •  Visibility additional LED
  •  Trolley handle access
Rated
5.00
on the scale
1
-
5
based on
1
customer reviews
Excellent protection!
My RS19 has had an extremely rough start in life. It has seen a variety of spills of various degrees of seriousness, culminating in a 60km/h cutout on tar a couple of days ago. Until the cutout it had fully protected the EUC from any damage and sustained no real damage itself. After the cutout, the cover has some damage on the left front and the EUC has some scratches in places where the cover came off due to the violence of the aftermath. However, the protection it did provide, far exceeded my expectations, and I do not think the wheel would have been rideable after that crash, had it not been for the cushioning the cover provided. This made quite a big difference, as I don't think I could have walked home. Unbelievable product!