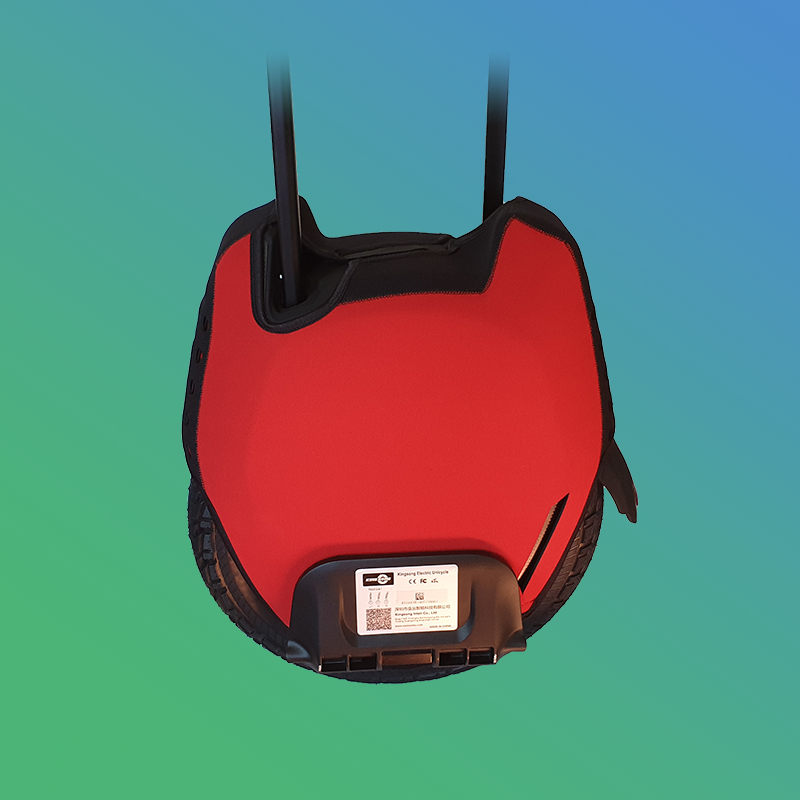  
KS-16X EUC Bodyguard
Tax excluded
Usually ships within 1-2 working days.
We are proud to now add the EUC Bodyguard for the King Song 16X to our product range!
Now you can protect this awesome new wheel, however and wherever you choose to ride. Though there are a few things to note about this cover;
The topmost LED (front and back) does not have a hole cut for it. This is to maintain the integral strength of the EUC Bodyguard and ensure it provides maximum protection.

The fastening at the bottom of the EUC Bodyguard also obscures the 6 bottom-most (ground-effect) LED. While not ideal, it needs to be secured somehow and this is the only way.

Our "grip pads" (as shown in a recent YouTube review by Marty Bake) are no longer available. We are trying to source a new supplier so that we can offer these once again.
Available as standard with blue, red or black side panels. Contact us if you would like a variation to this...
Regardless of how long you have been riding, sooner or later every rider will fall. And whether your wheel is "completely pristine" or "extremely well loved" this is the best way to protect your investment from as much damage as possible.
Tailored for the King Song 16X wheels, this EUC Bodyguard maintains the solid lines and features of your wheel without compromise;
  •  Easy fitting and removal whenever required
  •  Quick fastening for simplicity and security
  •  Cut-outs for the charging port, power button, light sensor and front / rear lights
  •  Designed for visibility of LED lights
  •  Included subwoofer cut-outs for optimum sound reproduction
Rated
4.90
on the scale
1
-
5
based on
10
customer reviews